Company Profile
Dr Kanak Madrecha & Associates FZ LLE was established in May 2012 with a strong focus on supporting private, public & government sector clients in winning local, regional & global Excellence Awards.
In addition it has also supported organizations to adopt global best practices on management (i.e. leadership, strategy, human capital, customer management, partnerships & resources, Supply Chain Management, CSR, Sustainability, Financial Management, Information, Knowledge & Technology Management, Productivity Measurement & Improvement, Benchmarking) and in turn consistently & significantly improve financial & non-financial performance over the years.
It has also supported organizations to delight all stakeholders i.e. customers, suppliers, employees, shareholders, bankers, government & society at large.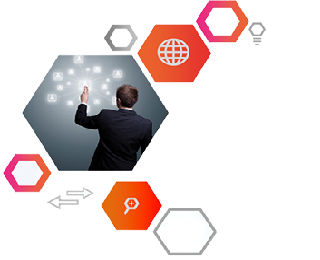 About Dr Kanak Madrecha
Dr. Kanak Madrecha, is Managing Director & Principal Consultant of Dr Kanak Madrecha & Associates FZ LLE. He has facilitated 43 large & reputed organizations winning of 95 prestigious LocalGlobal excellence awards during last 20years.
Dr. Kanak Madrecha, former Advisor-Corporate Excellence Division (Municipality of Abu Dhabi City), is a world class leader and professional in supply chain & logistics and business excellence.
Our Services

Excellence Awards
Dubai Quality Award (DQA)
Dubai Human Development Award (DHDA)
Mohammed Bin Rashid Al Maktoum Business Award (MRMBA)
Mohammed Bin Rashid Al Maktoum Business Innovation Award (MRMBIA)
Sheikh Khalifa Excellence Award (SKEA)
EFQM Excellence Award
EFQM - Recognized for Excellence (R4E)
Dubai Service Excellence Scheme (DSES)
Annual Health Awards (Health Magazine)
Dubai Award for Sustainable Transport (DAST/RTA)
UAE Innovation Award (DQG)
Emirates Women Award (DQG)
Deming Prize (TQM/JUSE)
Internal Annual Excellence Awards
Chartered Institute of Procurement & Supply (CIPS)-Procurement Excellence Programme (PEP) Recognition

ISO Certification
ISO9001:2015 (Quality Mgmt System)
ISO14001:2015 (Environment Mgmt)
ISO45001:2018 (Occupational Health & Safety Mgmt)
ISO27001:2013 (Information Security Mgmt)
ISO20000-1:2018 (IT Service Mgmt)
ISO10002:2018 (Customer Satisfaction-Complaint Mgmt)
ISO26000:2010 (Social Responsibility)
SA8000:2014 (Social Accountability)
ISO22301:2012 (Business Continuity Mgmt)
ISO19600:2014 (Compliance Mgmt)
ISO31000:2018 (Enterprise Risk Mgmt)
ISO37001:2016 (Anti-Bribery Mgmt)
ISO50001:2018 (Energy Management)
ISO55000:2014 (Asset Management)
ISO10121:2012 (Sustainable Events)
ISO56002:2019 (Innovation Mgmt)
ISO28000:2007 (Security Mgmt)
ISO22000:2018 (Food Safety Mgmt)
ISO17020:2012 (Inspection & Test Bodies)

Management Consultancy
Strategic Planning & Implementation
Business Process Management (BPM)
Human Capital Management (HCM)
Recruitment & Development of Nationals
Top Management Mentoring
UAE National Mentoring
Revenue & Cost Optimization
Lean Six Sigma Programme
Stakeholders Satisfaction Measurement & Improvement
Measuring Productivity & Improvement
Supply Chain Management
Benchmarking of performance
Corporate Governance
Corporate Social Responsibility (CSR)
Sustainability Reporting/Management
Project Feasibility Reports
Project Management

Learning & Development/Training Programmes
Leadership Development Programme
One Day Mini MBA
Strategic Planning & Implementation
Business Process Management (BPM)
Human Capital Management
Emiratization
Lean Six Sigma Programme
Productivity Measurement & Improvement
Supply Chain Management
Project Management
Benchmarking of performance
Corporate Governance
Corporate Social Responsibility (CSR)
Sustainability Reporting
Executive Stress Management
Total Quality Management (TQM)
Number of Excellence Awards Winning Supported (95)
Number of Organizations Supported (43)
Number of Industry sectors Supported (25)
Number of countries supported (10)
Number of client Appreciation Letters received (75)
Number of recognitions from His Highnesses (15)
Number of Award Jury served (10)
Number of Lead Assessors for ISO Standards (4)
Number of White Papers Published (19)
CLIENTS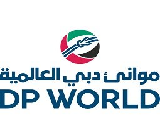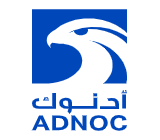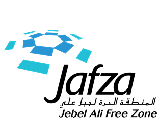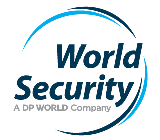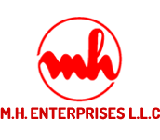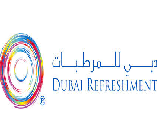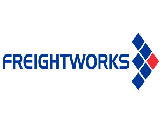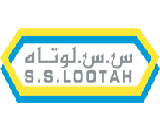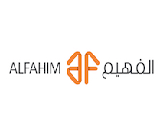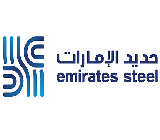 Industry Sectors

Port

Manufacturing

Trade & Services

Construction

Security

Diversified
Free Zone

Shipping

CSR

Supply Chain

Outsourcing

Service

Banking & Finance

Oil & Gas

Driving Education

Banking

Hospital
Medical Education

Accommodation

FMCG MFG
Key Recognitions/Appreciations
His Highness Sheikh Mohammed Bin Rashid Al Maktoum, Vice President & Prime Minister of UAE & Ruler of Dubai
His Highness Sheikh Hamdan Bin Rashid Al Maktoum, Minister of Finance & Industry-UAE & Deputy Ruler of Dubai
His Highness Sheikh Mansoor Bin Zayed Al Nahyan, Deputy Prime Minister of UAE & Minister of of Presidential Affairs UAE
His Highness Sheikh Hamdan Bin Zayed Al Nahyan, Ruler's Representative in Western Region
His Highness Sheikh Ahmed bin Saeed Al Maktoum, President of the Dubai Civil Aviation Authority, CEO and founder of the Emirates Group
HIs Excellency Sultan Bin Sulayem, Chairman & Group CEO -DP World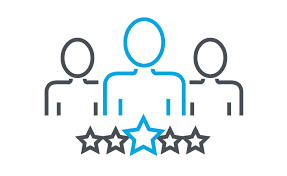 Contact Us
UAE
Dr Kanak Madrecha & Associates FZ LLE
P. O. Box 116810Dubai (UAE) Mobile /Whatsapp: 0097150-6583159 Email : dr.kanak.madrecha@gmail.com